USA 2253 SC
$496.43
Pewag All Square 7mm Snow Tire Chains with Cam Tighteners – Reversible – Square Link
The standard of quality; pewag square link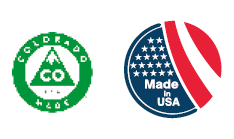 Pewag nickel manganese alloy square link tire chains wear up to 48 times longer than conventional twist link tire chains while giving you up to 32% more traction. Pewag Square link tire chain is specifically designed to provide superior wear and traction under the most severe conditions.
Made of premium alloy TITAN Grip® steel
Rock Hardness of 63 – tool like steel hardness
Extremely durable and efficient, with a result of less downtime
Provides superior road gripping ability to standard twist-link chain
Saves money in the long run, costs less per mile!:

lasts up to 48x longer than standard twist-link chain
Can be reversed for better wear and longer life
Chains are repairable, lowering long term cost

Preferred chain by State & County D.O.T.'s and City Public Works
100% manufactured in Pueblo, Colorado with US Steel!
Always Pre-fit Chains before use
Qualified Discount: Vet/Senior, Business or Gov't call 800 770-0077
Only logged in customers who have purchased this product may leave a review.